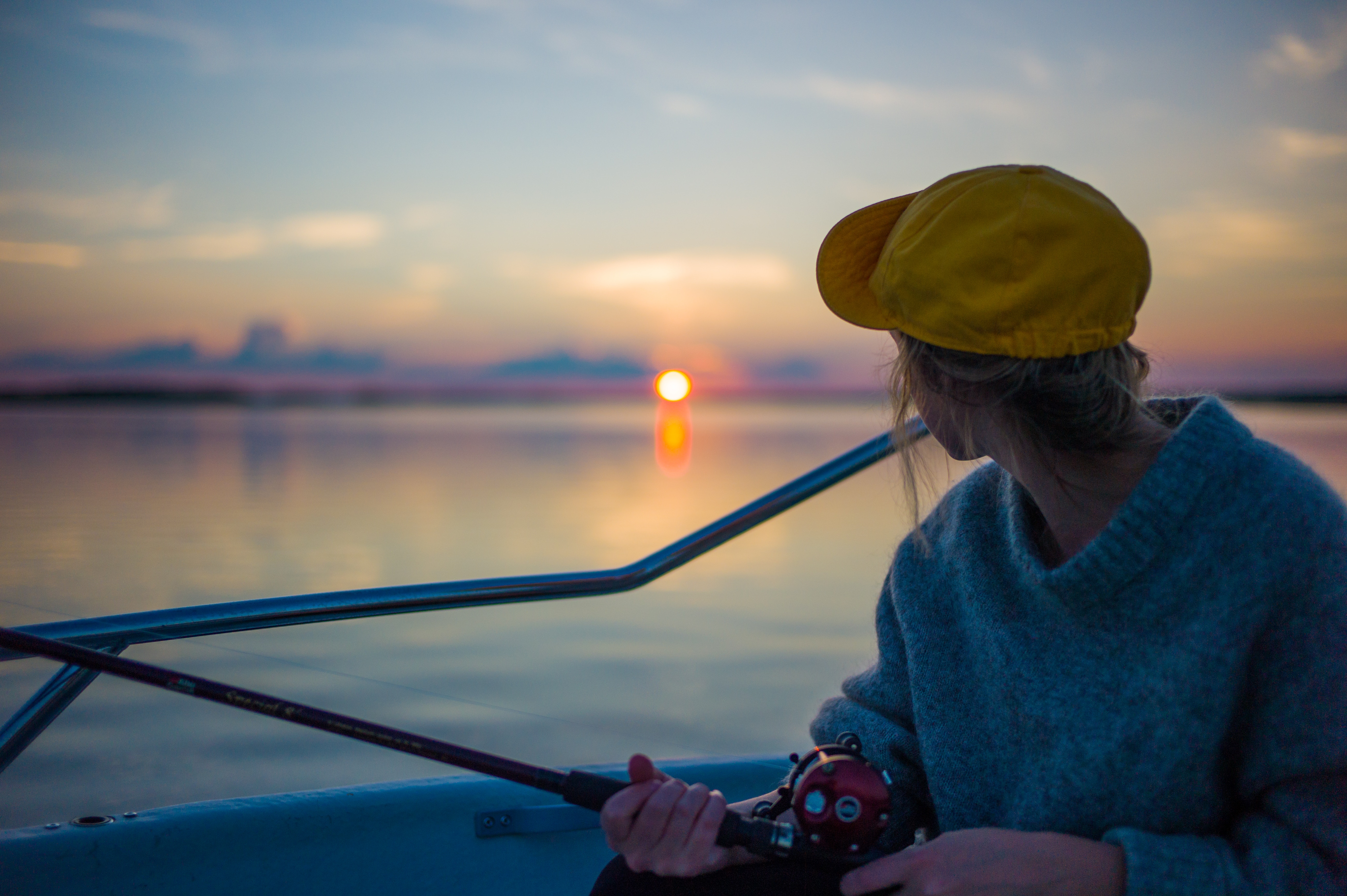 When most people think of fishing, they picture someone waking up just before dawn in order to hit the water just as the sun crests over the horizon. It's a beautiful, awe-inspiring sight if you haven't seen it for yourself–seeing the day slowly break through the darkness of early morning hours while on your boat. However, many people don't realize, there is some great fishing to do before dawn.
Sure, night fishing has its detractors. But why do many look down on hitting the water after dark?
Sleeping Patterns:

No, we're not talking about disturbing your sleeping pattern (though there's that too). You have to know which species of fish you're looking for to ensure that it's not bedtime when you hit the water at nighttime. Some fish are especially active at dusk and dawn as well, so try to schedule out your trip accordingly.

Navigational No-Nos:

Even the best captain can't see in the dark. Though adequate lighting, GPS systems and more can help, there is no beating being able to see what's in front of you with the naked eye.
So, sure, there are some issues to consider before breaking out the Red Bull for a late-night fishing session. But that does not mean it's not worth a try, especially when you have two equally intriguing benefits of night fishing.
Beat the Heat:

Though the hottest months of the year are in the rearview, much of the South will surely still be hitting upper 80s for weeks to come. Once the oppressive sun has set, you beat the heat, avoid sunburns and have a more comfortable time on the water.

Less Competition and Traffic:

Though others prefer boating at night, there are often far more boaters on the water during the daytime hours. Less activity means quieter waters, meaning fewer chances of scaring off your next catch.
Yes, there are pros and cons to night fishing, but if you're like our clients and friends in Texas and Florida, you'll know all too well it's worth a shot to beat the heat alone: yes, even in early autumn. So, if you were on the fence about night fishing, maybe give it a try and see for yourself. Just be sure to take it slow and know the habits of the fish you're trying to reel in. Be safe, have fun, and we'll see you on the water!