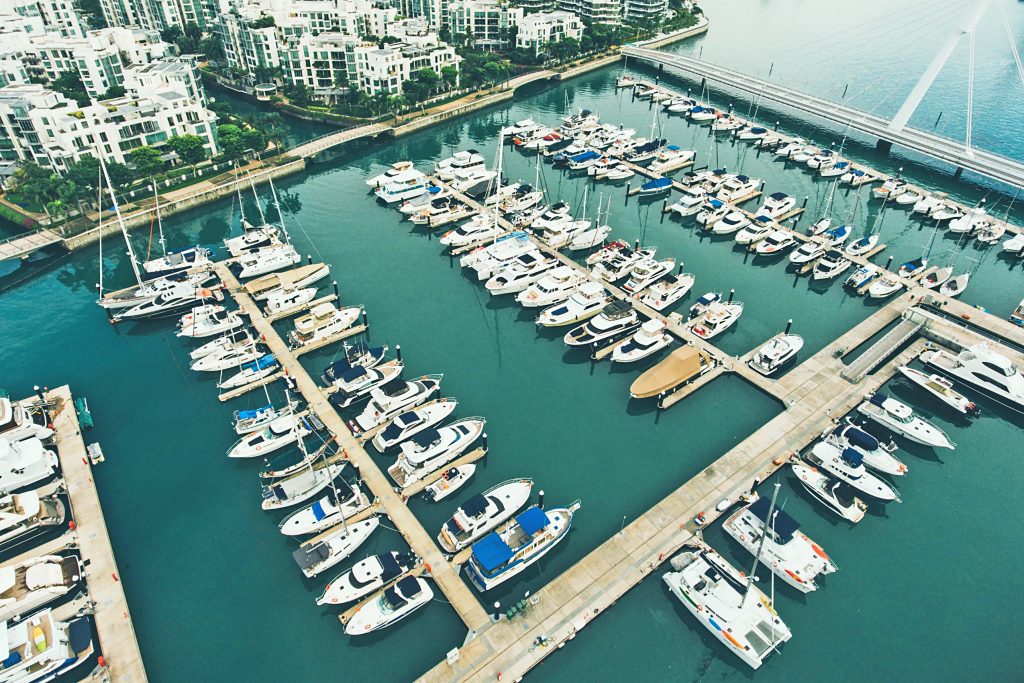 If you are thinking about joining the 18 million Americans who enjoy recreational boating, you probably have an image in your head about the kinds of activities you'll be doing on the water. The right boat exists for every person, activity, and budget. As experts in the boating industry, we can help you narrow down the search to make sure you find the boat that best suits your needs!
Which type of boat meets my needs?
First, start with the simplest question: What will the boat be used for? Will you be fishing? Are you more into wakeboarding and other exciting water sports? Maybe you're all about cruising with family and friends while enjoying the local waterways.
Maybe you'll be enjoying a little bit of everything. It's important to have in mind what you're looking for, that way you get your money's worth and invest in a boat that's right for you.
Which hull design is right for me?
A hull is the main structural body of the boat. First thing's first, there is no one perfect type of hull. All boats have different structures and vary in performance, useable space, and cost.
One of the most obvious differences that can exist in hulls is the shape. You'll typically be choosing from five common hull shapes, which Boats.com outlines below:
Flat Bottom Hulls: a hull that has almost no deadrise
Deep-V Hulls: a wedge-shaped hull from bow to stern
Modified-V Hulls: the most common hull for small boats
Catamarans: two hulls bridged by a deck
Chines and Strakes: molded strips run lengthwise along the hull bottom and are virtually universal on modern planing boats
For more in depth information, check out this article all about the variations of hull designs.
What type of engine should I get for my boat?
Selecting the right type of propulsion system for your boat is foundational and essential to having a safe and enjoyable boat experience. The weight and overall horsepower will impact how your boat performs. If your vessel if underpowered, its engine will continuously work too hard, use too much gas, and will perform poorly. Check out this article from Allstate to help determine just how much horsepower you'll need.
Should I buy new or used?
This particular question is extremely popular amongst new boaters. We recommend whatever is most comfortable for you and your situation. However, shopping for a new boat first will allow you to gain insight on which boat type you like best and the market price. You can easily comparison shop for similar pre-owned models, but keep warranties in mind when comparing new and pre-owned as well.
How do I learn how to effectively and safely boat?
As recreational boating becomes more prevalent around the country and waterways become busier, there is little room for error when it comes to driving your boat. It's important to learn how to drive your boat properly from the get-go.
Every person who is considering boating should take a boating safety course. Boating safety courses are inexpensive, easily accessible and necessary for learning the rules of the waterways. You'll generally find classes offered at boat stores, colleges or community centers, especially in waterfront communities. Check out the availability online in your area!
Once you find the perfect boat for your needs, be sure to protect your investment with the right lift for your boat. Our lift finder tool makes it easy to get started.