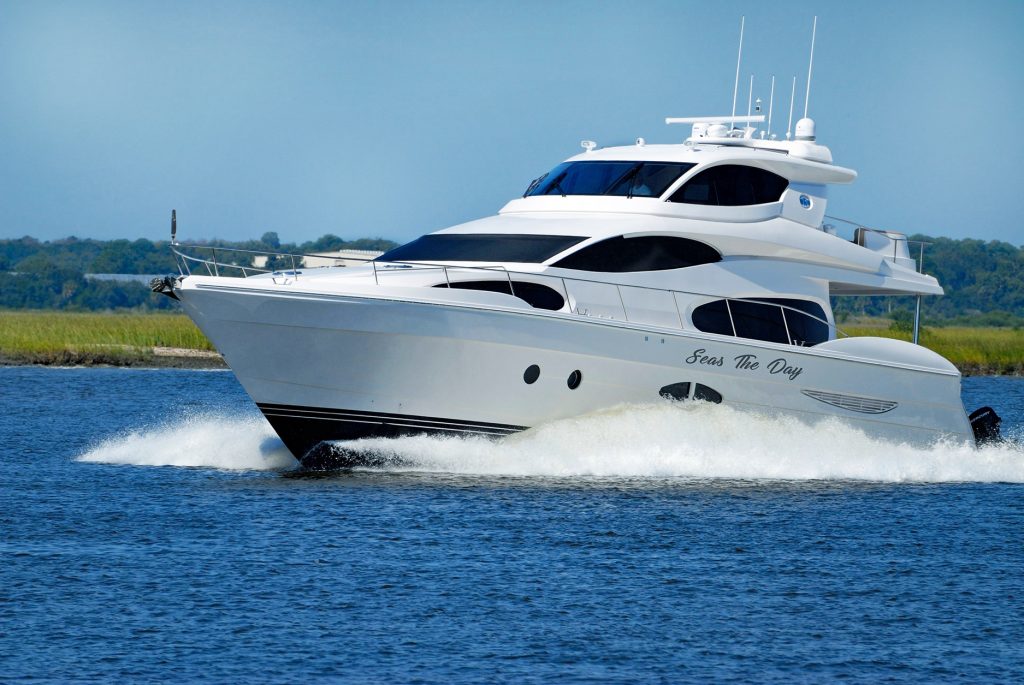 A boat is not just a boat to a true boat owner. It's a home, a way of life, and an escape from reality. As a boater, it is a right of passage (if you will) to give your boat a name. A name so fitting that the boat will project to friends, loved ones and the world who you are every time you pass by.
Why Name Your Boat?
Boat names can reveal a lot about the personality, passion and life experiences of a boat owner. Historically, the majority of vessels were named after female figures, either historical or personal, with names often representing an important woman in a captain's life.
You certainly wouldn't want to invest your time and money into buying a boat and then pick a name without any thought. Most people choose a name which has a special significance to them, but be careful not to select one that is too long or obscure. Ideally, it needs to be short, memorable, and you should be able to withstand hearing it repeatedly on a VHF radio.
Tips and Tricks To Name Your Boat
Think Unique. A boat's name should always be an excerpt of your imagination.
Keep It Simple. The name of your boat should never be too long to where it doesn't fit comfortably in the area of your choosing. If the name is short, memorable, and catchy, it won't be puzzling to friends, family members and other boat owners.
Keep It Clean. Or in other words, "Keep it classy." Using a name that includes profanity could give off the wrong impression, especially if children are involved.
Have Fun With Puns. Short puns, clichés or other play on words can add a lot of character to the boat.
Find Your Inspiration. Family, friends, hobbies, a favorite song or movie serve as excellent sources of inspiration.
Location Is Key. In addition to choosing a name, you'll also need to take into consideration the best place to put it. When it comes to designing your boat name or choosing the right color scheme and font to accentuate your boat well, you can go the DIY route or hire professionals to help you visualize your ideal boat name layout.
Make It Official
In addition to the location of your name, you can either have the lettering done by professionals or order the vinyl letters and apply them yourself. Below are tips to keep in mind when placing the letters on the desired spot of the boat.
Choose a large, open area on the boat. Leave inches of boat space above, below, and around the name to make easier to apply and stand out.
Do not wax the boat prior to putting on your new lettering. The adhesive will not stick to the wax.
Last, but surely not least, make sure to apply the letters when the boat is out of the water.
Looking for more inspiration? Check out this list of the most clever boat names from A to Z.
Already found the perfect name and now looking for the perfect lift? Our Lift Finder can help!