Features of Hi-Tide Boat Lifts
We at Hi-Tide pride ourselves on building the absolute best product in the industry. To maintain control of quality and reliability, we engineer, build, and test all products right at our factory. The end product – whether it is a 1500 lb. personal watercraft lift or a larger capacity yacht lift – is the best on the market. This claim is measurable in many specific ways:
Drives:

Drives and controls are the heart and soul of a boat lift. Our Gear Drive technology is designed specifically for our application and is not an adaptation from another industry. Exacting design and performance specifications are required in the manufacturing of our proprietary Gear Drive, which is available only from Hi-Tide. Our redundant quality control steps ensure that no substandard product reaches your home.
Controls:

We are the only manufacturer that designs, builds, and fully tests all of our many styles of marine grade motor control devices. All others buy generic motor controls from an outside source – a potential loss of quality control and available supply. Hi-Tide is recognized as having the very best in electronic controls in the industry.
Construction:
Our lifts are built from the highest grade marine aluminum available. We use only welded construction techniques, a method that is far superior in the corrosive marine environment. By comparison, lifts that are bolted together can lead to premature failure of components due to corrosion caused by the improper application of dissimilar metals. 
Components: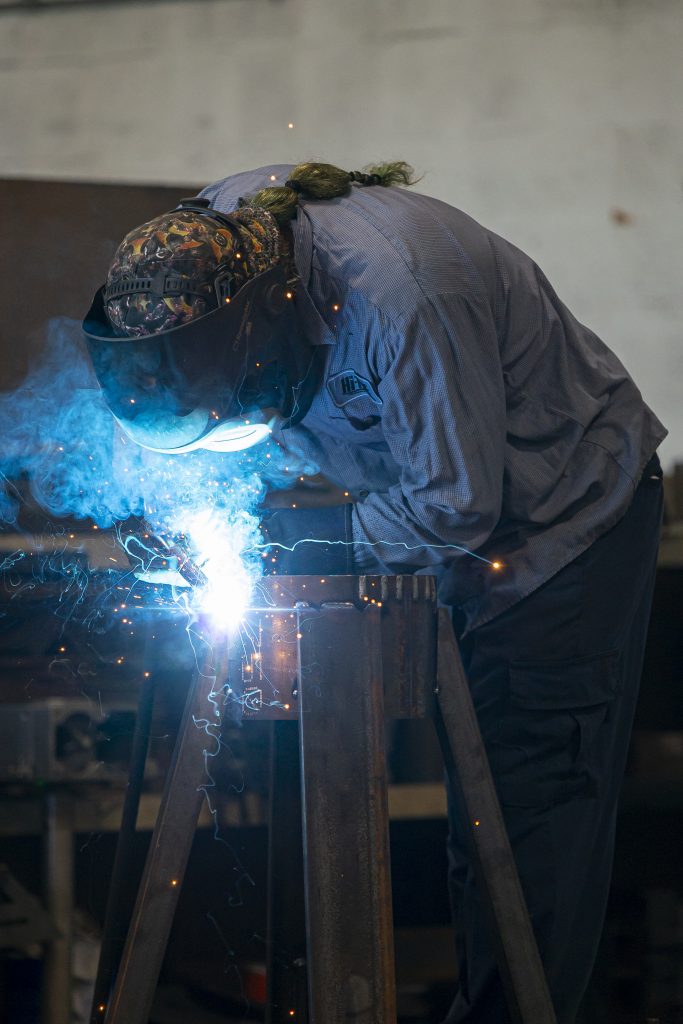 Our components are typically far heavier than the majority of competitors. More than 30 years of experience and field testing has developed our products to last. Made in the USA, our electric motors provide for long-lasting, service-free performance. Our in-house cable fabrication shop ensures quality control and same-day replacement parts fulfillment.
Cost:
When analyzing the true cost of a lift, it's important to look at not only the initial investment but also the life cycle cost of the lift – what it will cost over a period of time. When you consider the pricing of our lifts from this perspective, Hi-Tide products have a clear and measurable advantage over our competition. Beyond the consideration of your valuable financial resources, know that Hi-Tide lifts also offer peace of mind because of their unparalleled longevity.