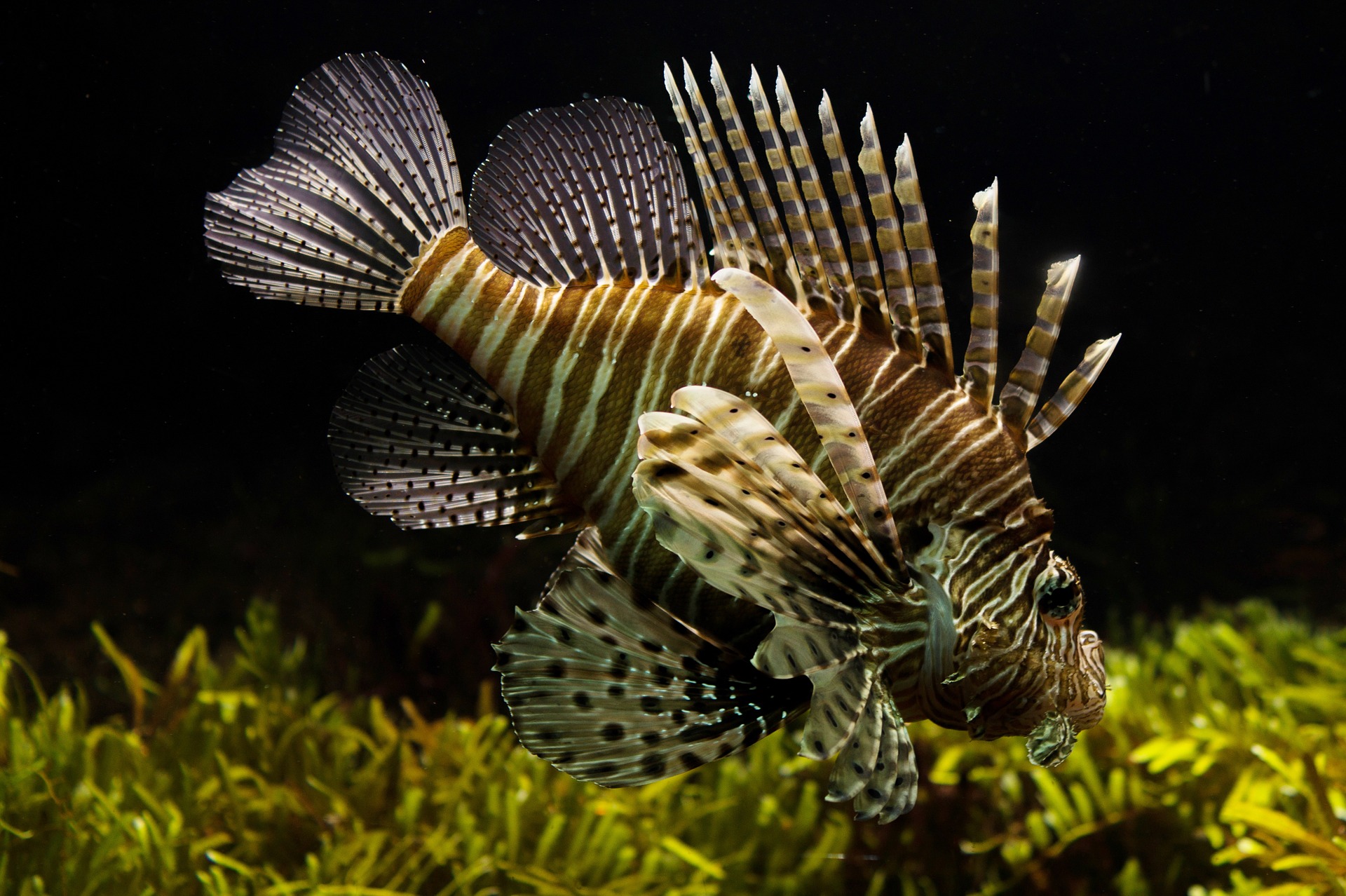 Though the movie, Jaws, has terrified generations of beachgoers, divers and boaters, as it turns out, a great white holds nothing on an invasive species taking over the waters North Carolina down to parts of South America and the Gulf of Mexico. Its name is "lionfish" and, though not king of the jungle, this invasive species has the potential to have a quite destructive reign over our waters.
Luckily, people like us like boating, and many boaters also enjoy fishing and angling across our coastlines. Yes, we are saying that you can make a difference in the world by catching your dinner tonight.
But let's get some facts on the lionfish first.
What You Need to Know Before Catching and Cooking Lionfish
Are Lionfish Dangerous?

Lionfish have 13 sharp spines that are venomous and should be avoided when catching these creatures. These spines must be removed before cooking to avoid injury. When

cleaning a lionfish

, it is recommended that your use a pair of puncture-proof gloves to make the process both easier and safer.
Can I Eat Lionfish?

Not only is lionfish edible, it is now served in many restaurants in an effort to drive down the numbers of the invasive species. Heat neutralizes the lionfish's venomous spines (though it's still recommended to just remove them beforehand) and the meat of the fish is apparently mild and

easy to prepare

as everything from filets to fish tacos.
How Can I Catch Lionfish?

Unfortunately, lionfish are rarely caught on lines. Instead, you'll have to resort to spearfishing or using a net. Note that the lionfish can be found year round and have an unlimited daily bag limit, so fish away. If you don't care to catch the fish yourself, contact the Reef Environmental Education Foundation (REEF), Nonindigenous Aquatic Species (NAS), National Oceanic and Atmospheric Administration (NOAA) to report sightings.
How Do I Treat a Lionfish Sting?

If stung, do not panic. The venom of a lionfish, though painful, is rarely deadly.

Immediately get back on your boat and inspect the wound.

If necessary, remove any remnant of the lionfish's spine and disinfect the area.

Run the injury under hot but non-scalding water, then let it soak for approximately 30 minutes.

Contact the Poison Control Hotline at 1-800-222-1222 and seek professional medical attention as soon as possible.
Again, this injury has very low chances of being life threatening, but it is better for have a professional monitor your reaction to the toxin than go without treatment.
With a high reproduction rate and no natural predators in our waters, we have to step up and start eating the lionfish before it eats the the native fish of our waters.
We know, we know. It's tough–yet another reason to get out on your boat and spend the day on the water, just to go home to a fresh fish dinner. However, lionfish are our burden; and we are hungry for more.