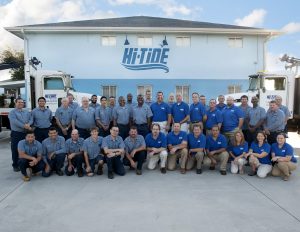 Let us address any specific questions or concerns about our products and services. Three easy ways to contact us:

(1) Fill out the below form and we'll be in touch in no time, or
(2) Send an email directly to the Hi-Tide Staff.
(3) Fill out our Lift Finder with the information on your lift needs and we'll have one of our staff follow up with you.
We never sell or distribute your contact information to other parties for any reason. We use this information only to contact you at your request.
If you are in the Fort Pierce area stop by our manufacturing facility for a personal tour of our plant and meet our experienced office staff.
Hi-Tide Boat Lifts
4050 Selvitz Rd.
Fort Pierce, FL 34981
1.800.544.0735