People Who Stand Out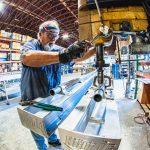 In business since 1979, Hi-Tide Boat Lifts is one of the most established boat lift manufacturing companies in the industry. Our family-run business, now in its second generation of ownership, prides itself on its exemplary reputation throughout the country. Our staff, some of whom have been employed with our company for over two decades, demonstrates an unparalleled quality of workmanship. At Hi-Tide, we dedicate ourselves to supporting your dreams of fun and relaxation on the water.
Products That Stand Up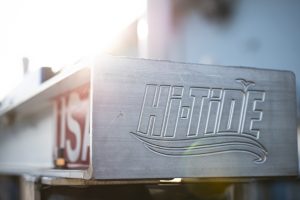 A pioneer in the boat lift industry, from the beginning Hi-Tide was one of the first manufacturers to not only design a product entirely of corrosion-resistant aluminum made specifically for the marine environment, we also freed boaters from the antiquated flat-plate drive system and developed what is now our patented, but often imitated, Gear Drive gear box. The clarity of vision to develop a product that not only keeps your boat hull maintenance-free but also provides a boat lift that guarantees years of low-maintenance service solidifies Hi-Tide as a leader in the boat lift industry.
Unbeatable Service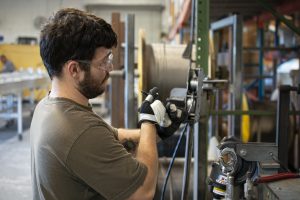 In the largest boat lift manufacturing facility in the United States, Hi-Tide employs knowledgeable, experienced, service-oriented staff who match our high-quality product with customer support that is yet unparalleled in the boat lift industry. Technicians are at your service to provide product guidance and answer questions about how we can customize our lifts to meet your installation needs.
Outstanding Dealer Network
We deliver our product to market through our large network of 240 trained and professional dealers covering 21 states plus Canada and the Caribbean. We align ourselves with only the very best licensed and insured marine contractors so that you are assured of quality, trouble-free installation and maintenance over the long life of your Hi-Tide lift. Regardless of your choice of boat lift brand, it is critical to select a qualified contractor who has been fully trained in proper installation and boat fitting methods to ensure the safety of your family and friends as you enjoy your boating experiences. Through our loyal dealer network, some of whom have been in partnership with Hi-Tide for over thirty years that we have been in business, we ensure your safety and peace of mind.

What Our Customers Say