Adjustable Height Pivoting Chock Brackets
Keel Pad with Sailboat Stanchion
Aluminum Service Platform
Boarding Platform
Comes standard in 2′ x 2′ and 3′ x 3′. Custom sizes available. (Handrail available)
Floating Dock Ladder (Three Steps)
Figure 1.
Finger Pier Ladders
Fixed and slide styles available. Figure 2.
Dock Ladders
Fixed, slide, and flip-up styles available in up to six steps. Figure 3.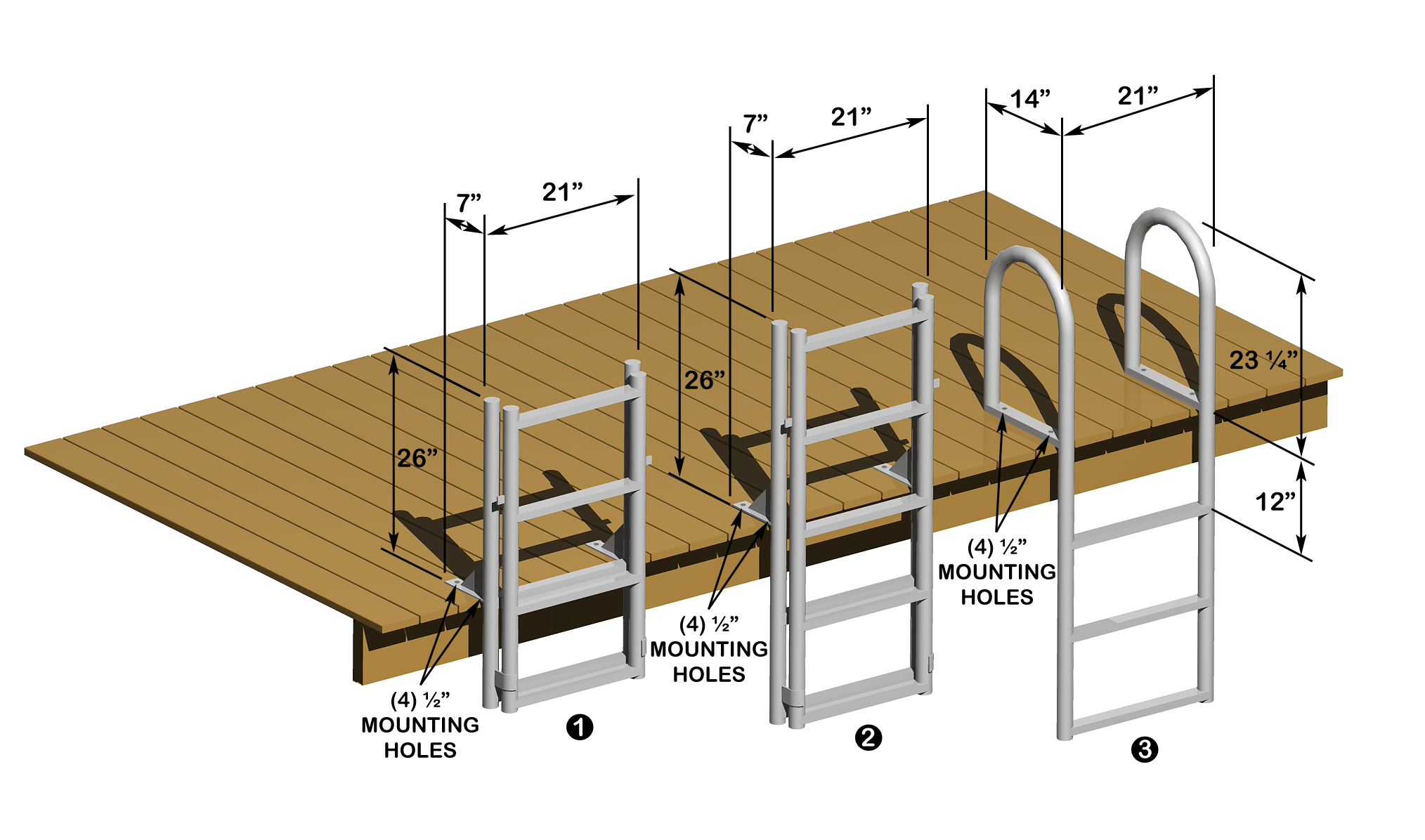 Angled Lifter Beams
Available for shallow water.
Flare Guides
Automatically centers the boat on the bunks. Ideal for rough waters. Easy install.
Cradle Stabilizer
Keeps the lift cradle from swinging.
Aluminum Drive Shaft Cover
Comes in full-length or winder size.
Aluminum Catwalk
(Shown with optional sternwalk) Creates walkable surface around your boat.
Pyramid Catwalk Step (Two Steps)
Three and four steps also available.
Remote Control
Remote with key fob. Optional light kit adds control of dock lights.
Standard Limit Switch
Controls how far up or down the lift moves. Available as an option on most Hi-Tide lifts. Available in standard or flexshaft.
Boathouse Brackets
Allows boathouse installation of our four-post lift with toprails. Toprails sit on brackets.
Marina Brackets
Allows mounting of two lifts that share pilings.
Three-Step Catwalk Step (Three Steps)
Two, four and five steps also available.
Catwalk Ladder (Four Steps)
Three to six steps also available.