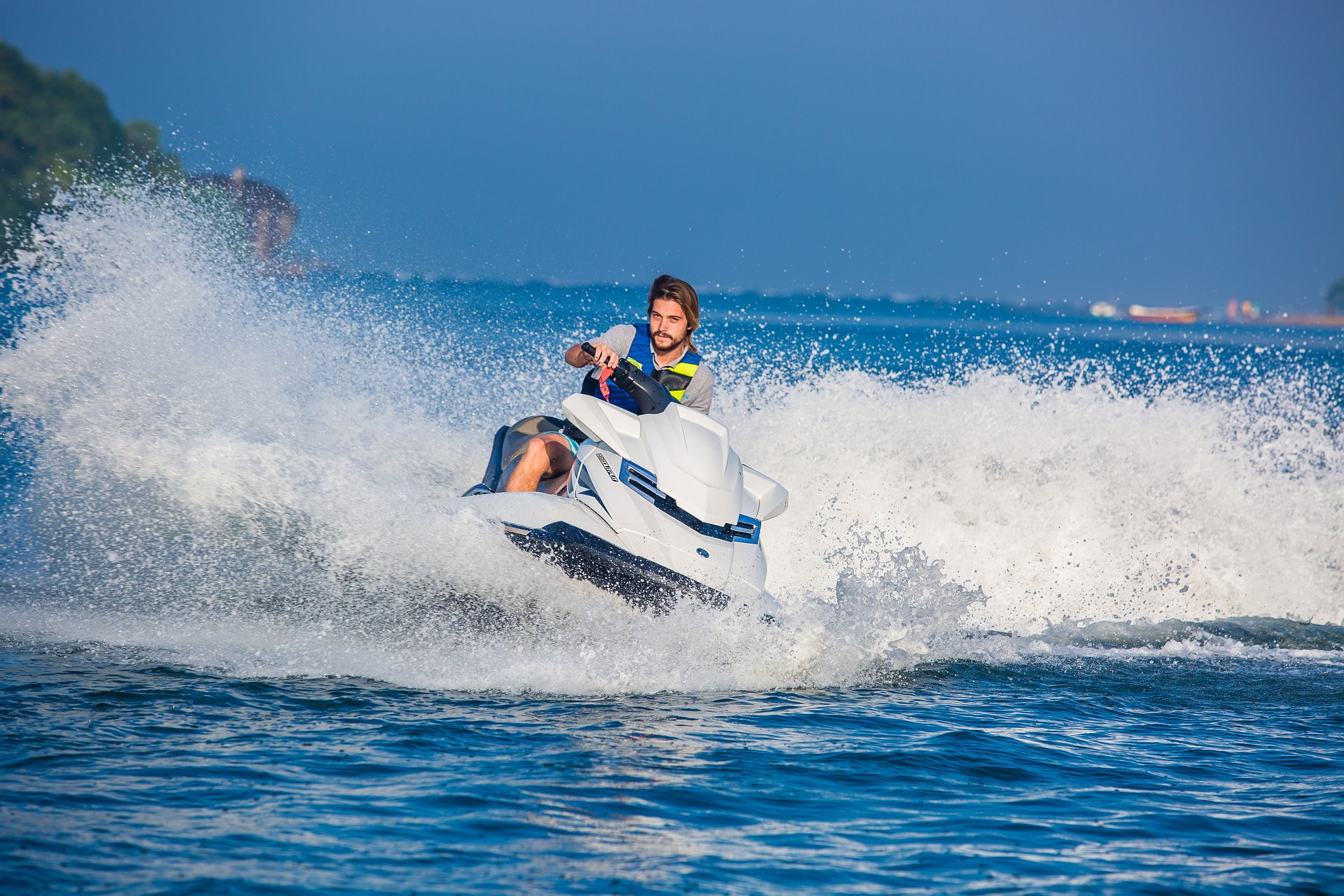 Maybe you already own a boat or perhaps you're a brand new dabbler in the watercraft scene. Either way, you may be looking for a bit of guidance before buying a jet ski, since they and other personal watercraft (PWC) come with their own set of unique considerations to take into account. These vessels may seem a bit intimidating and can cause a bit of apprehension before diving into the specifics of ownership. Taking that into consideration, we've all marveled at jet skis zipping across the open water; why not explore what it takes to get in on the fun yourself?
Tips to Consider Before Buying a Jet Ski
Do Your Homework:

Like any other purchase, you should always do some research before buying a jet ski or other PWC. Though not as pricey as full vessels, there is little worse than investing in a PWC that goes unused or underused. Consider speaking to dealers, consulting with friends that own PWCs and even renting a jet ski for an afternoon to see if you like how they perform on the water.
Utility:

How many people do you plan on cruising with? Similar to motorcycles, seating is often limited on jet skis and PWCs; some can handle having up to three people, including the operator, on board.
Don't Forget Safety:

When buying a jet ski or PWC, many forget to consider safety equipment and

boating regulations

. For instance, jet ski operators must have an engine cutoff switch lanyard attached to their person, as well as wear an approved personal floatation device.
Need a Lift?:

Though you may think finding a boat lift for such a small vessel as a PWC or jet ski would be a time consuming and difficult task, you'd be wrong. We offer a

variety of options

that are custom made for PWCs. Built with the same strength and durability as our big boy boat lifts, getting a lift you can trust shouldn't even be a concern after buying a jet ski.
Taking a look at the numbers, PWC accidents and fatalities were lower in 2014 than they were in years past. Even so, we always recommend you always enjoy the water with safety in mind. After doing a bit of research, considering what your needs are, remembering the necessary steps to safety and finding the right lift for your prospective vessel, you may just be ready to enjoy a jet ski adventure or PWC excursion this summer.