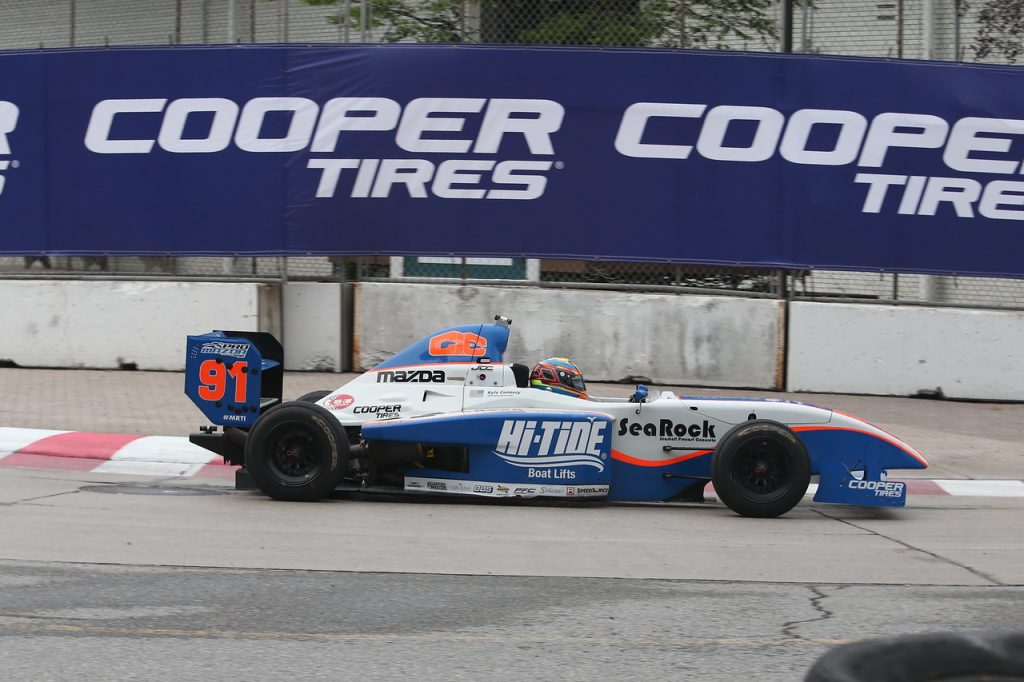 Craig Wood, owner of Hi-Tide Boat Lifts, has always had a passion for motorsports. As a sponsor of the JDC Miller-Motorsports team, the Road To Indy racing series, and the non-profit organization Kids on Track, the Hi-Tide team is proud of its relationship to motorsports.
With May being the most iconic month for racing, what better time to dive in and answer the question, "Why motorsports?"
Wood was first introduced to the racing world through motocross as a child. Later on, he worked as a data engineer in IMSA, which fueled his interest in motorsports. He quickly caught on to the similarities among people who love racing and those who love boating. In fact, he began to see just how many racing legends also happen to be boat enthusiasts as well.
It all began with Rick Mears, one of the three men to have won the Indianapolis 500 four times. Hi-Tide Boat Lifts put in a lift for Mears, which sparked conversation between Wood and Mears about their love for the sport.
"He was so nice and genuine," said Wood. "I could tell he was a regular guy who applied himself to get where he wanted to be. This is something I admire and value about the sport of racing. After our conversation, I knew I wanted to continue to support racing through Hi-Tide."
Hi-Tide eventually got involved in racing by sponsoring South Florida-based Road To Indy driver Kyle Connery in early 2015. Wood was ecstatic to see the Hi-Tide logo on the car and to help out a young driver. While other opportunities for similar sponsorships came and went, Wood made it apparent that he would not miss another chance to support an up-and-coming driver.
The sponsorship of Connery, combined with Hi-Tide's desire to build community connections, especially those dedicated to supporting kids, led them to create the Kids on Track non-profit. Kids on Track creates opportunities of inspiration for children throughout the U.S. by providing them with unique experiences, such as free access to the Road To Indy on NTT IndyCar Series event weekends.
IndyCar perfectly captures all the values Wood wants to pass on to the next generation: The idea that with dedication, teamwork and perseverance, anything is possible. IndyCar and other racing events also capture the wonder and excitement of the kids Hi-Tide is trying to reach.
"Hi-Tide is constantly striving to stay connected and involved within communities across the country, eager to give back in any way we can," Wood said. "Kids on Track gives us the chance to engage our nation's youth in a unique experience, with hopes to inspire them to chase their dreams and 'lift' their spirits to go above and beyond in their life endeavors."
Overall, the passion and values behind the motorsports world closely mirror those often found in boating. It's an industry that reflects the hardworking and driven approach of the entire Hi-Tide family, and we're proud to take part in such an exciting sport.
Find out more about our non-profit organization Kids on Track.