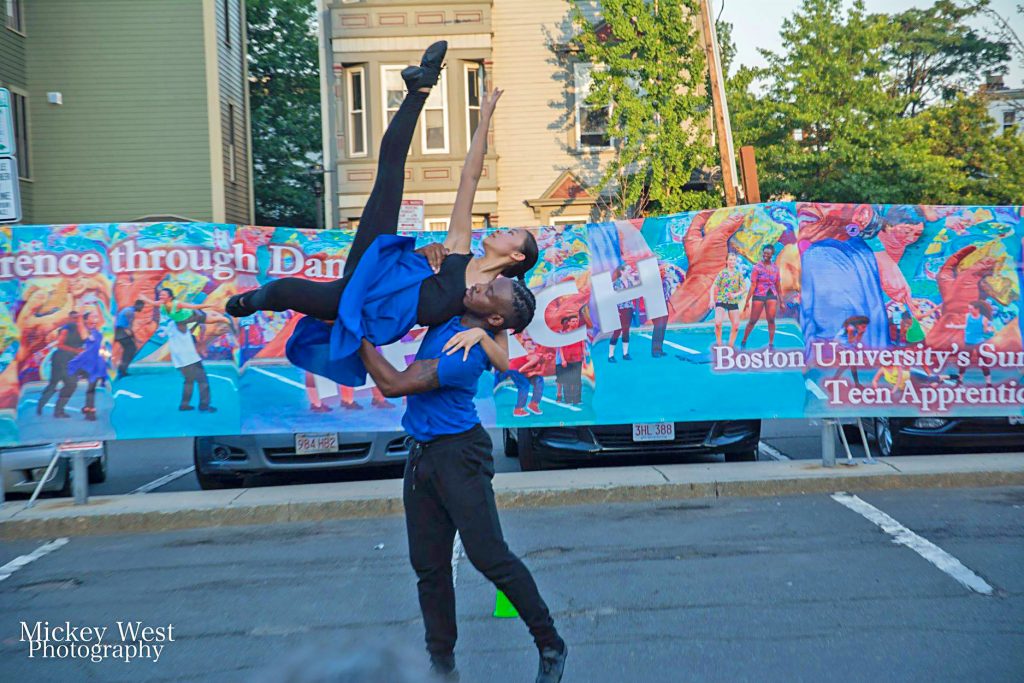 As a family business, the owners of Hi-Tide Boat Lifts, Kara and Craig Wood, have infused giving back to the community into the core of their company, with Hi-Tide supporting a range of causes that are important to them personally.
Through Hi-Tide, both Kara and Craig aim to provide opportunities for people to be inspired and to connect to experiences that help them come fully alive. The brother-sister team is eager to share the personal passions that have shaped who they are today so that others might find their own inspiration.
A primary expression of this giving is Hi-Tide's Kids on Track, a non-profit organization that provides unique opportunities for young people to experience the thrills of competitive racing.
From Kara's perspective: "Craig was a dirt bike racer growing up, so he is very much into biking, racing, and the motocross world, but my passion has always been dance."
Ever since she was young, Kara found a love for dance that has continued to evolve over time. Throughout her youth, she pursued the traditional dance studies of ballet, tap and jazz. Eventually she was introduced to more contemporary dance forms when she attended Boston University as an undergraduate.
"Dance was a really important element for me," said Kara. "It's such a good outlet for personal expression, design, and creativity." Choreographing her own dances allowed Kara to step out of her comfort zone and be fully expressed. Exploring this expression within a supportive educational environment encouraged her to view dance as a learning process, especially when receiving critiques from instructors in front of her peers.
"The constructive criticism process was helpful for me in developing a sense of detachment from my creative work." Through her dance program, Kara learned how important it is to view criticism as an opportunity to grow, a life skill that she has carried with her into adulthood, especially during graduate school in architecture, and throughout her professional life.
Because of the foundational role dance played in her life, one of the many organizations Hi-Tide sponsors is Boston University Reach, a summer youth dance program that encourages high school students who have a love for dance to apply and participate. Through Reach, these young adults experience technique classes, choreography, and rigorous structure.
From Kara's perspective, "Young people learn to organize themselves in order to meet the strict requirements of the program. Learning how to work within a team of peers, adhere to a schedule, and overcome personal fears and obstacles is crucial and beneficial to their growth as adults and as dancers."
Another organization Kara has become involved with is Earthdance, an artist-run facility that focuses on a post-modern form of dance called Contact Improvisation. "This type of movement requires you to non-verbally communicate with your partner, which means you have to allow yourself to listen carefully to your dance partner with your body and to be vulnerable," said Kara. "It helps people reconnect to themselves and others in a way that we don't normally in our society."
Beyond serving as an artistic outlet, Contact Improvisation encourages dancers to develop a better understanding of themselves and how they communicate. For Kara, gaining a deeper understanding of how to navigate relationships with others is a crucial skill for everyone, as individuals, as professionals and as citizens of a national and global culture.
Interested in learning more about how Hi-Tide gives back? Follow Hi-Tide on social media to keep up with the team's community involvement on Facebook, Instagram and Twitter.