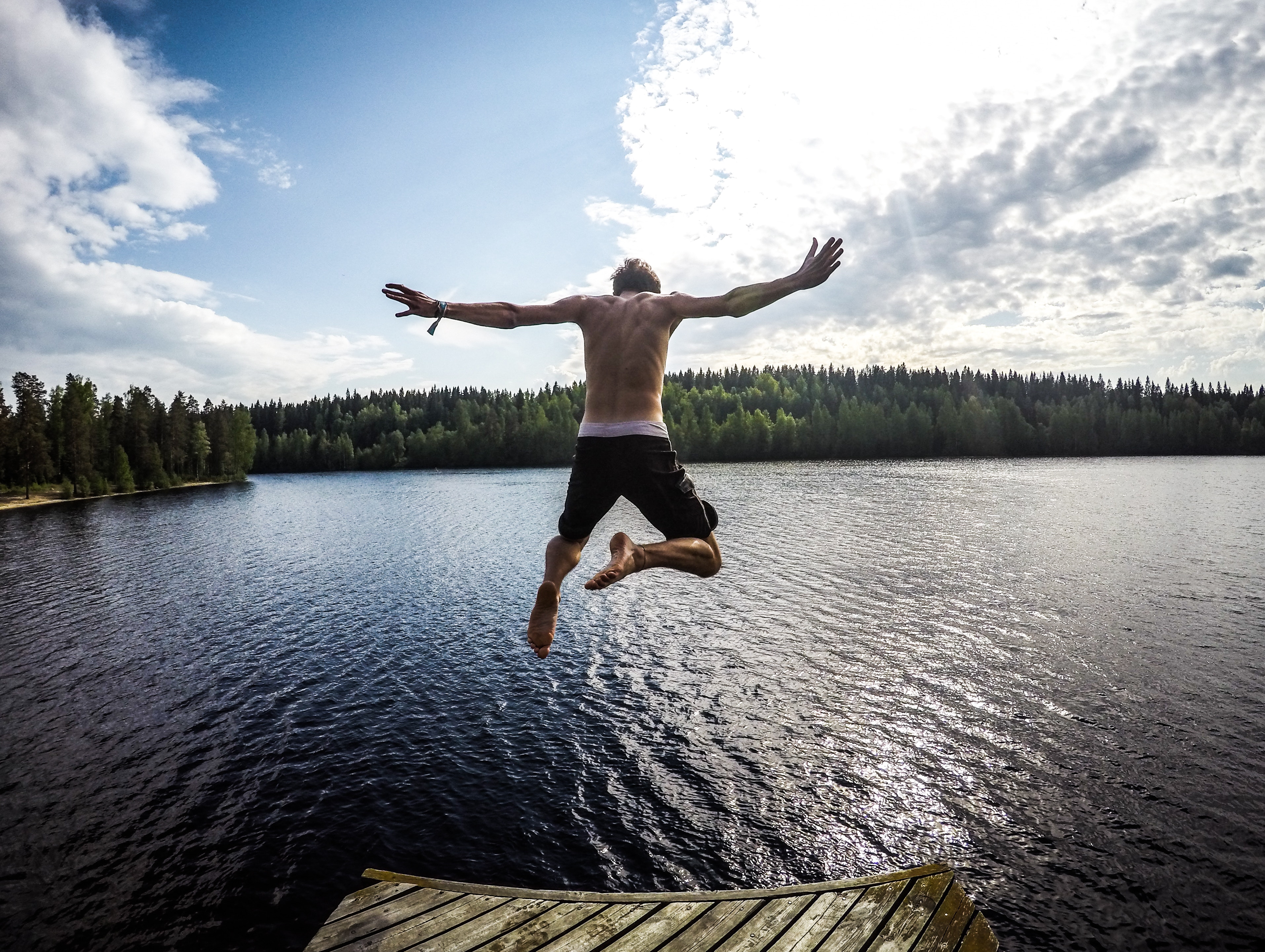 When the heat rises and sunlight stretches longer into the evening hours, there is nothing like getting in a bit of lake swimming to cool off and provide a great excuse to break out the boat for another season of fun. But like boating and swimming anywhere, boating on Texas' many lakes presents dangers that everyone should be aware of before taking a dip. Even if you're an experienced boater who has frequented a favorite watering hole, review these lake swimming and boating safety tips before your next trip to make sure you're enjoying the water responsibly.
Lake Swimming and Boating Safety Tips
Weather Check:

Sometimes, lake boaters can be lulled into a false sense of security since they're not concerned with the rough waves and vastness of the ocean if a bad storm were to roll in. Some think they'd have ample time to make it back to shore and to safety before a thunderstorm were to roll in. Unfortunately, thunderstorms can develop surprisingly quickly and unexpectedly in warmer months, bringing with them dangerous downpours, winds and lightning. Check the weather the day before your trip, and then one last time before heading out in order to make sure the coast is clear.

Animal Awareness:

Something to always remember when swimming in a lake is that this is not your backyard swimming pool. Lakes are home to a number of creatures that can do you harm if you're not vigilant. Snakes, alligators and snapping turtles can all be dangerous. Be sure to learn what animals inhabit your favorite lake and keep an eye on your surroundings at all times.

Emergency Preparedness:

Ensure that all safety equipment is fully stocked, checked and in-date. As always, there should be a Coast Guard approved Personal Floatation Device (PFD) available for every person onboard, which should be worn at all times. Make sure that PFDs fit, especially on children, who will need a parent or guardian to secure their correctly sized vest properly. According to a

Children's Health

, 80% of drowning deaths in boating accidents involved people not wearing PFDs, so this is incredibly important. Additionally, everything from fire extinguishers to flashlights should be double checked and first aid kit supplies should be restocked.

Swimming Safety:

Never swim at night. Nocturnal predators may be more active and swimmers will have little to no visibility after dark, meaning increased danger. It is also very important to keep close watch of all swimmers, especially children. If there is an emergency and a swimmer is struggling in the water, throw them a flotation device or a pole to grab hold of instead of jumping in yourself. There have been many unfortunate cases of people intending to help a drowning person becoming victims themselves in the panic.  
Lake swimming and boating in Texas can be great fun for the whole family as long as it's done safely. If you check the weather, gain a knowledge of the wildlife, prep for emergencies and swim safely, you and yours can make a splash all spring and summer long. Stay safe, and as always, we'll see you on the water