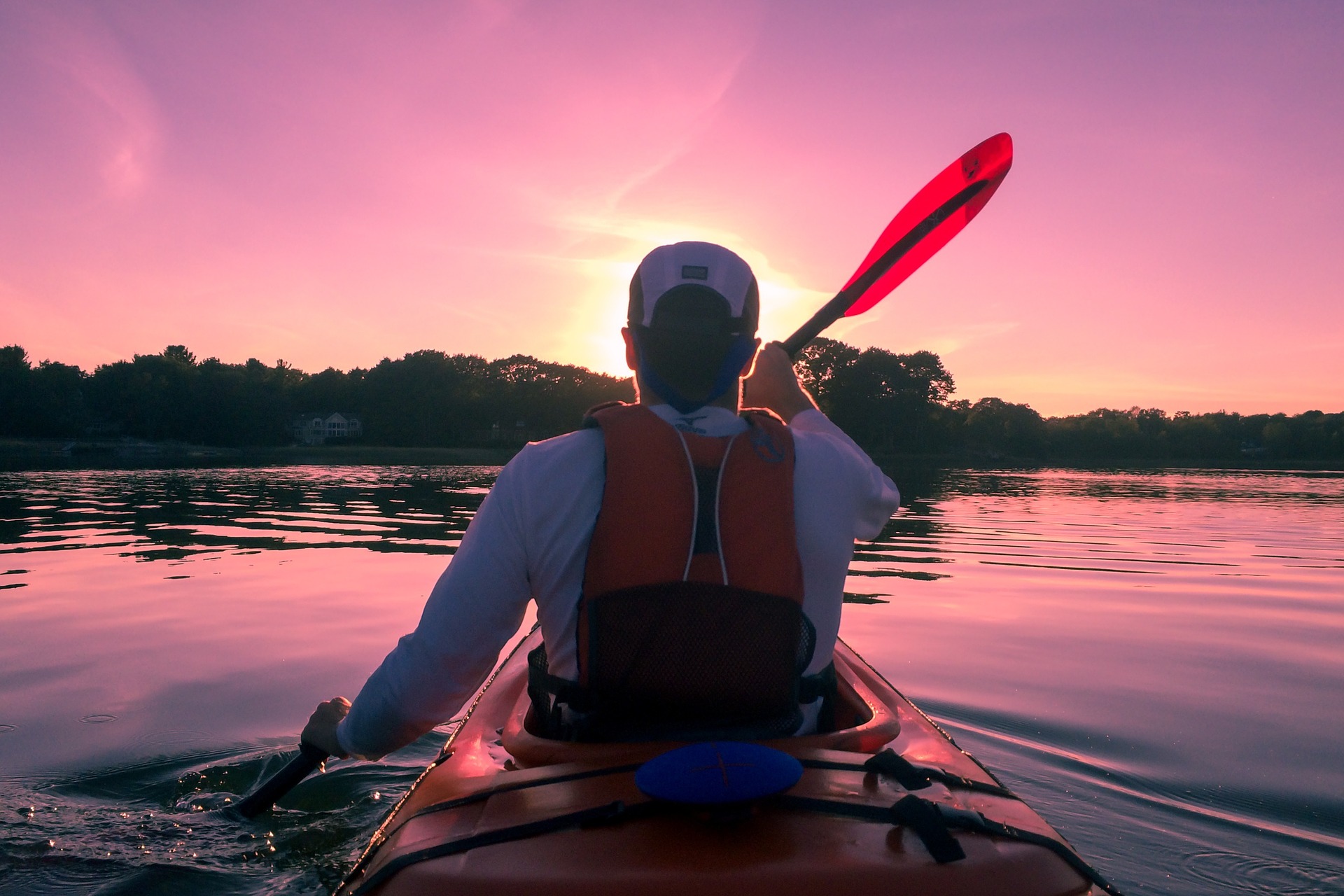 It's nearly January and with the start of the new year comes a post-holiday hangover of too-many-turkey dinners, gallons of eggnog and nearly a metric ton of sweets. Many of us leave the holiday season feeling a bit bigger in the waistline, slower to the start and suspended in a post-party funk.
To slim down, decompress and enter 2017 with a new excuse to hit the water, give kayaking a go.
Kicking off 2017 with Kayaking
How can kayaking benefit you for years to come?
Clear Your Mind:

If you're already a fan of boating, then you're sure to understand the serenity of a day spent on the water. Kayaking on a quiet lake while soaking in the sun, sights and wildlife is something of a meditative experience for many kayakers. Florida is covered in lakes, streams, inlets and other calm waterways just waiting to be leisurely explored all year long.



Cardio, Sans Treadmill:

Though some get a kick out of spending hours sweating off post-holiday poundage on a treadmill, exercise bike or elliptical machine, we promise, there is a better way. It's called kayaking. Not only do you get to soak up sights, smells, and sounds of the great outdoors, but you get to do so while getting that killer

cardiovascular workout

you've been itching for. Weight loss, stress reduction, improved heart and lung health and so much more can be achieved with a paddle in hand.



Yep, Another Reason to Hit the Water:

OK, you've found us out. You know we're just looking for another reason to get out on the water, and this is the perfect excuse. Even if this is your first time kayaking, it is extremely easy to find instructors to lend a hand, and just as easy to get the hang of once practicing in the calm waters of local lakes or ponds.
Though we're all for kicking back and gorging on extra helpings of holiday ham, it's a good idea to (eventually) get back into beach-bod shape in time for summer. Why not workout while on the water, taking in the natural beauty that the Sunshine State has to offer? Seems like a win/win to us.
If you're interested in learning about kayak lifts, give us a call at 800.544.0735 or visit our site for more info coming soon!