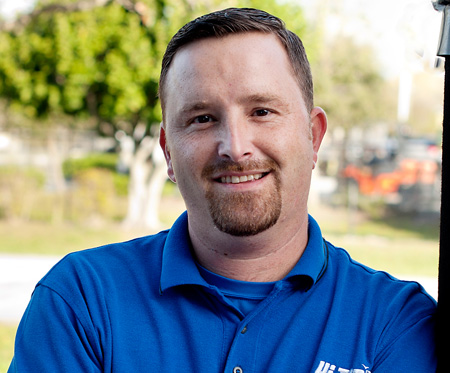 Way back in 2007, Carlos Quinones, first worked with Hi-Tide after being hired by our Founder, Don Wood, as an outside sales representative and hasn't looked back since.
The following year, Carlos became part of the Hi-Tide family proper, coming on as office manager before being promoted to general manager in 2009 and then vice president in 2010. Through the years, he's always been a shining example of what Hi-Tide stands for: namely, leadership, hard work and a drive to always provide our customers with the highest level of expertise and care.
Carlos has a real passion for helping people hit the water to enjoy this pastime that we all know and love: boating. Through his work, he's proven more than capable of taking on the role of new president of Hi-Tide Boat Lifts, which we announce with a mix of pride and excitement for the future. As president, Carlos will oversee all departments, including sales and marketing, vendor relations, and purchasing.
Due to this promotion, Craig Wood is now free to focus his efforts into another passion of his: providing children throughout the U.S. with unique access and exposure to IndyCar racing events in the Mazda Road to Indy series through the "Kids on Track" program. If that's not a win/win, we don't know what is.
We're happy to welcome our new President, Carlos Quinones, as he enjoys many more years of success with Hi-Tide!