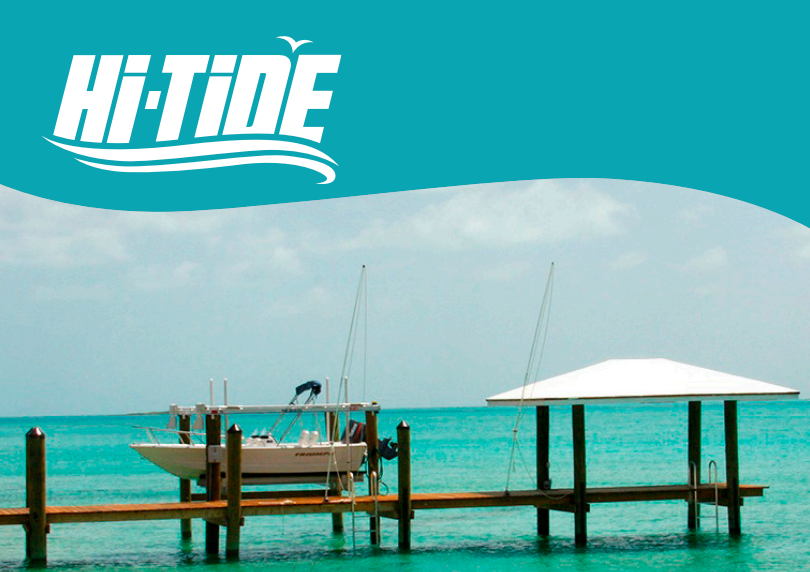 FT. PIERCE, FL (July 18, 2016) — US Builders, a business-to-business trade journal striving to build strong connections within the many sectors of the U.S. construction industry, has recognized Hi-Tide Boat Lifts as an honoree for its 2016 Best of the United States awards.
Through the annual awards, US Builders recognizes companies across the country that have committed their enterprises to success, satisfied employees, and superior products and services. Hi-Tide Boat Lifts' selection as a 2016 Best of the United States honoree is attributed in large part to its industry contributions and the forward-thinking nature of the company.
Hi-Tide Boat Lifts, in business since 1979, is one of the most established boat lift manufacturing companies in the industry. The family-run business, now in its second generation of ownership, prides itself on its exemplary reputation throughout the country and an unparalleled quality of workmanship.
"We place strong dedication on bringing in knowledgeable, experienced team members who match our high-quality product with service that is unparalleled in the boat lift industry," says president of Hi-Tide Boat Lifts, Carlos Quinones. "This recognition is an incredible tribute to our team and their dedication to our customers."
The 2016 Best of the United States segment and honoree list will be released in the upcoming year.
About Hi-Tide Boat Lifts
Hi-Tide Boat Lifts is a pioneer in the boat lift industry and the first manufacturer to design a product made entirely of corrosion-resistant aluminum created specifically for the marine environment. As the leaders and innovators in the boat lift industry, the company also developed a patented Gear Drive gear box, which guarantees years of low-maintenance service. Learn more at: http://www.hi-tide.com.