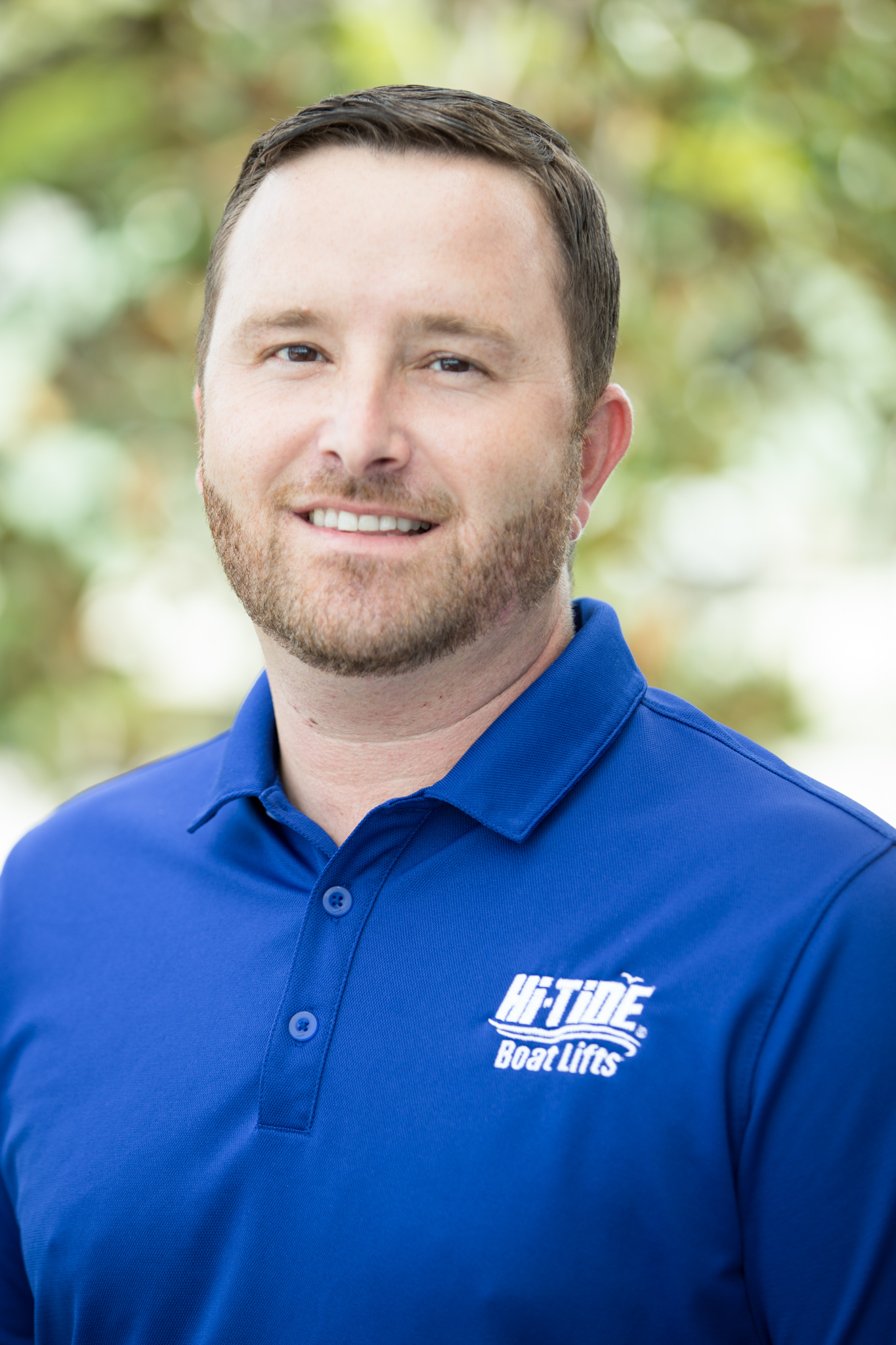 Ft. Pierce company names former vice president of operations Carlos Quinones new president
FT. PIERCE, Fla. (Jan. 5, 2015) — Hi-Tide Boat Lifts, a leader in the boat lift
manufacturing industry, has named former Vice President of Operations Carlos Quinones as its new company president.
In his new role at Hi-Tide Boat Lifts, Quinones will oversee all departments in the company, such as sales and marketing, vendor relations and purchasing. Additionally, Quinones will provide strategic insight and direction for operations in each department.
Quinones was hired by Hi-Tide Boat Lifts founder Don Wood as an outside sales representative in 2007. The following year, Quinones came on board as an office manager before being promoted to general manager in 2009. Quinones was promoted to vice president of operations in 2010, and since then has been overseeing the day-to-day operations of the company.
"Carlos' commitment to the entire Hi-Tide family has been apparent from the moment we brought him on board seven years ago," said Craig Wood, owner of HiTide Boat Lifts. "I could not have asked for a better team leader to take on the role of company president."
Quinones' promotion was prompted by Wood's desire to step back from the daily management of his company in order to focus on corporate initiatives; particularly, Hi-Tide Boat Lifts' 'Kids on Track' program, which seeks to 'lift the spirits' of children throughout the country by providing them with unique access to Indy Car racing events in the Mazda Road to Indy series. The 2016 'Kids on Track' program kicks-off in St. Petersburg, Fla. in March.
Hi-Tide Boat Lifts plans to fill Quinones' previous role with a new vice president of operations later in the year.
About Hi-Tide Boat Lifts
Hi-Tide Boat Lifts is a pioneer in the boat lift industry and the first manufacturer to design a product made entirely of corrosion-resistant aluminum created specifically for the marine environment. As the leaders and innovators in the boat lift industry, the company also developed a patented Gear Drive gear box, which guarantees years of low-maintenance service. Learn more at: http://www.hi-tide.com.
Media Contact
Lauren Bowes
(407) 722-7843
lbowes@findsomewinmore.com