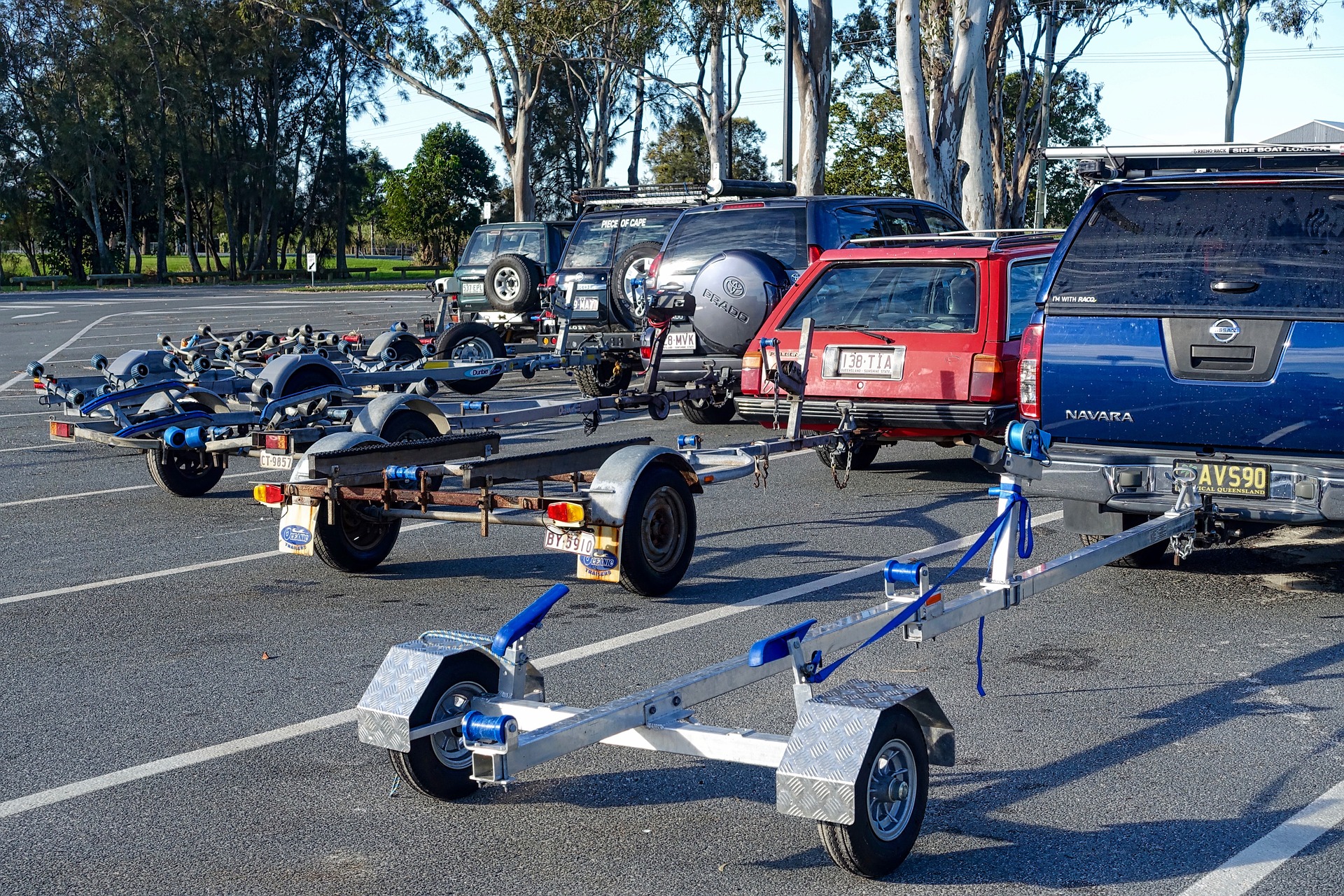 Following the buzz of the holiday season, we welcome the new year with open arms. For those with brand new shiny vessels with big red gift bows still tied around the helm, welcome to our favorite pastime. For those seasoned boaters who may be ready to set sail to new destinations this year, we salute you! With the New Year comes new adventures in new places, however, getting to these places with your boat in tow can be somewhat of a hassle if not done correctly and efficiently.
Transporting large boats from one place to another requires calculated planning and resources, all of which are set in place to allow for safe and easy travel. If you're new to transporting your boat safely on the highway, or need to reevaluate your towing resources to match approved state requirements, check out some tips we like to make sure every boat owner knows about towing their boats.
Follow the Law:

Did you know the state requires any trailer above the gross weight of 3,000 pounds to have brakes on each axle and that if your beam is more than 8 feet, 6 inches, you'll need an over-dimensional permit? These laws are set to protect motorists from hazards caused by oversized loads and to help eliminate delays in regular traffic patterns. Make sure you're familiar with the state's

Department of Transportation

laws to avoid costly fines.

Calculate:

It's important to size your trailer to the boat being towed to ensure safe travel to and from your destination and to maximize the longevity of your tow truck or SUV. The trailer's gross weight capacity should be high enough to carry both the weight of your boat, as well as any additional items you're planning to transport. This can include fuel, gear and any other cruising day materials you might be planning to take on board with you. Efficiently calculating the necessary size and weight capacity of your trailer can help in avoiding premature tire and brake wear, leading to longer, safer boat towing excursions.

Select Your Brakes:

A popular choice for trailer brakes are electric as opposed to hydraulic brakes. These types of brakes are geared toward a smoother braking action, controlled electronically. They can be fine-tuned for seamless braking between your vehicle and the boat trailer and have the ability to activate the trailer alone in the event it starts to sway out of line. Choosing the right brakes to guide your trailer can make the transportation of your boat a safer one.
For anyone planning to tow their boat from one destination to the next, it's important to keep in mind safety and efficiency when planning your tow. Gathered from an article by our friends at Florida Sportsman, be sure to familiarize yourself with state regulations and safety precautions, choose a trailer that's the right size and can hold the weight of your boat, and select brakes that work with your trailer in the safest way possible. Once your boat reaches home, provide security and stability by resting it on one of our boat lifts to help keep your vessel away from potential water damage and corrosion caused by fluctuating storms and season changes.
Ready to get your boat in and out of the water with ease? Our Lift Finder is a great place to start!