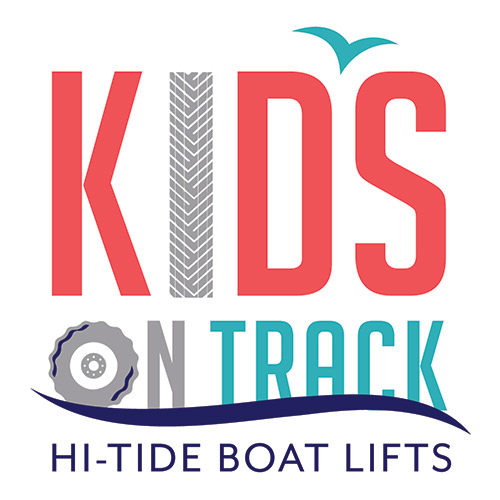 Boat lift manufacturer partners with Mazda Road to Indy to 'lift' youth in U.S.
FT. PIERCE, Fla. (Feb. 27, 2017) — Hi-Tide Boat Lifts, a leader in the boat lift manufacturing industry, has announced the start of its 2017 'Kids on Track' program, which will 'lift' the spirits and inspire the dreams of children throughout the country by providing them with unique access to INDYCAR racing events in the Mazda Road to Indy Presented by Cooper Tires series.
In its third year, Hi-Tide's Kids on Track program will work with local charity organizations in 10 cities to grant children and their guardians and/or mentors free access to Mazda Road to Indy racing events, behind-the-scenes tours of the racetrack, and an opportunity to meet Mazda Road to Indy drivers and more.
"Mazda is very passionate about motorsports," said John Doonan, director, Mazda Motorsports. "It means a lot to us that Hi-Tide Boat Lifts shares their passion by bringing children to the race track. Their goal of inspiring kids at Mazda Road to Indy events is something we support and admire."
Craig Wood, owner of Hi-Tide, has a passion for motorsports and his desire to make a difference in the lives of youth prompted the company to sponsor the South Florida- based Mazda Road to Indy driver Kyle Connery in early 2015. This experience inspired Hi-Tide to sponsor the entire Mazda Road to Indy series and expand the Kids on Track program. In 2016, Hi-Tide partnered with local Big Brother Big Sisters chapters, Ronald McDonald House Charities and other local organizations in various U.S. cities to provide children and their mentors an unforgettable day at the races. The program was able to grant exclusive access to 19 organizations and more than 95 children nationwide.
"Hi-Tide is constantly striving to stay connected and involved within communities across the country, eager to give back in any way we can," Wood said. "Kids on Track gives us the chance to engage our nation's youth in a unique experience, with hopes to inspire them to chase their dreams and 'lift' their spirits to go above and beyond in their life endeavors."
Kids on Track kicks-off on March 11, 2017, at the first Mazda Road to Indy race in St. Petersburg, Florida.
About Hi-Tide Boat Lifts:
Hi-Tide Boat Lifts is a pioneer in the boat lift industry, as the first manufacturer to design a product entirely of corrosion-resistant aluminum made specifically for the marine environment. As the leaders and innovators in the boat lift industry, the company also developed a patented Gear Drive gear box, which guarantees years of low-maintenance service. Learn more at: hi-tide.com.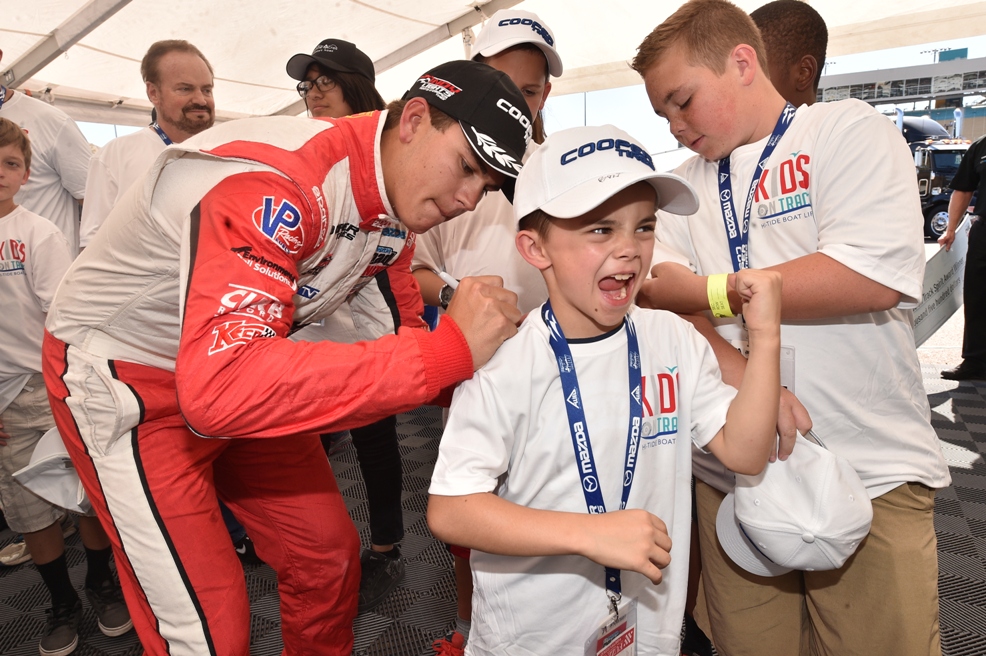 About Mazda, Mazda Motorsports:
Mazda Motorsports boasts the most comprehensive auto racing development ladder system of any auto manufacturer in the world. The Mazda Road to 24 program offers a number of scholarships to advance drivers up the sports car racing ladder, beginning with the Global MX-5 Cup series and culminating with the Mazda Prototype team. The Mazda Road to Indy is a similar program that includes Mazda-powered categories of USF2000, Pro Mazda and Indy Lights. In grassroots road racing, more Mazdas race on any given weekend in North America than any other manufacturer. Mazda is also the title sponsor of the renowned Mazda Raceway Laguna Seca in Monterey, Calif. Follow all of the latest news at MazdaMotorsports.com, @MazdaRacing on Twitter, and MazdaMotorsports on Instagram and Facebook.
Media Contact:
Aliyah Shariff
(407) 722-7837
ashariff@findsomewinmore.com