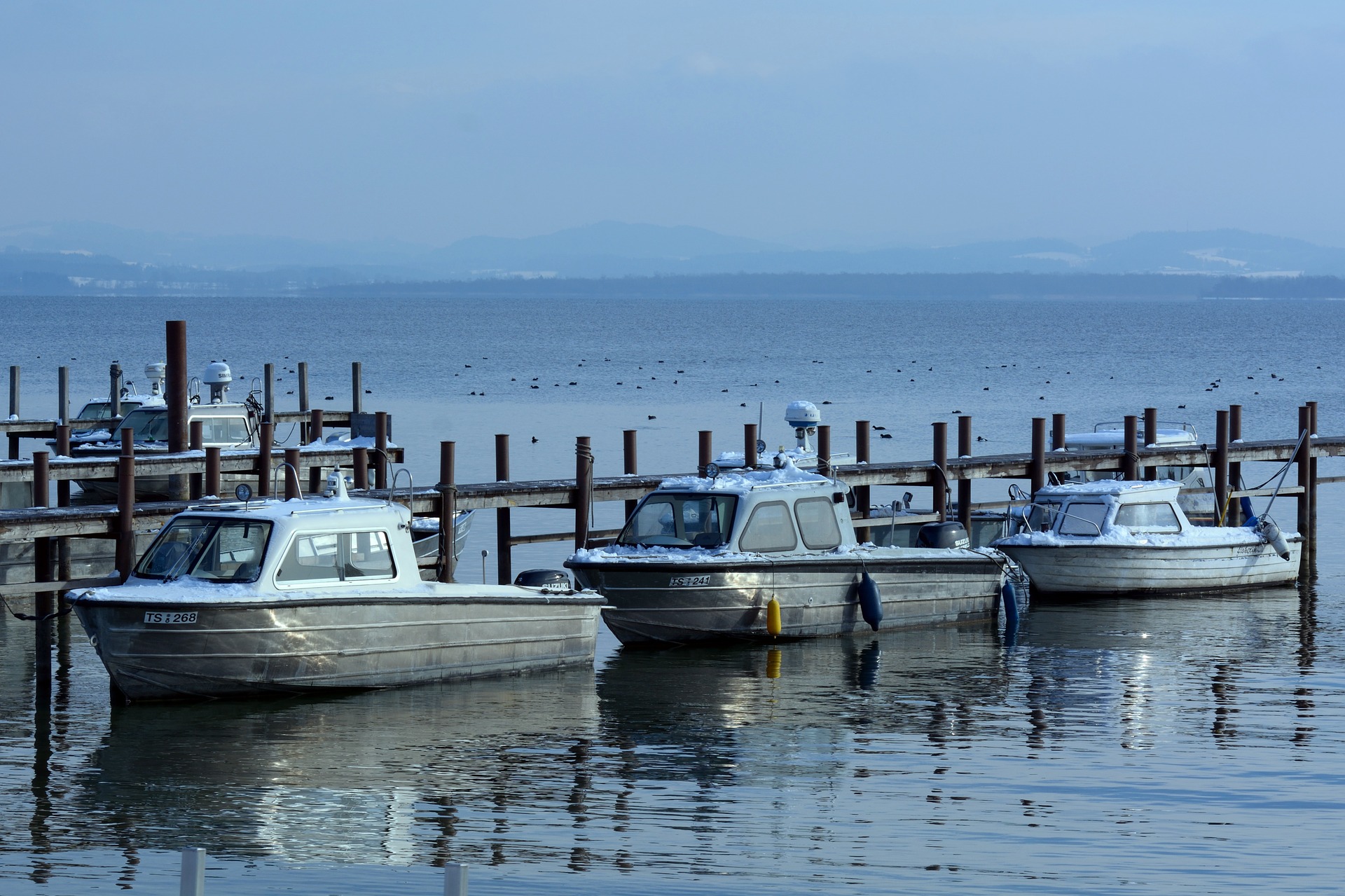 Though many keep their boats docked in the fall and winter months to await warmer weather, many others don't let some brisk temperatures keep them from hitting the water. Though we recently touched on a few fall boating tips, there is one danger worth revisiting when the temperatures begin to drop: cold water immersion.
Falling overboard is always a danger, but doing so in the frigid waters of fall and winter can be absolutely deadly if you are not prepared. Remember, if the combined air and water temperatures add up to less than 100º Fahrenheit, you need to take precautions to keep you and yours safe until the warm waters of summer return.
How to Prepare for Cold Water Immersion and Boating
Emergency Cut-Off Switch:

If you go overboard, the last thing you want to see is your boat speeding away from you. Use a kill switch/emergency cut-off switch fastened to your clothing to ensure that your engine will shut off if you are thrown into the cold waters.
Extra Essentials:

An extra set of clothing secured in a waterproof plastic bag is always recommended to keep onboard. Even if you are not fully submerged, an extra set of dry clothes can save your boating trip if you are splashed by the frigid waters. A thermos of hot soup or coffee is also great to keep on hand, as well as energy bars for a much-needed boost after falling overboard.
Layer:

A big misconception is that dressing for the air temperature is enough. Always dress for the water temperature, which is oftentimes much cooler than the air. Avoid wearing cotton. Instead,

layer synthetics

(nylon, polyester, etc.) as your base, a layer of neoprene or other wetsuit-style materials, and finally, add outer layers of insulating, water-proof/water-repellent jackets, pants or full-coverage drysuits. Gloves, specialty footwear and headwear are also widely used to protect against cold water immersion.
Life Jackets:

A safety tip for all seasons, life jackets are vital if you fall overboard. Ensure that your life jackets are still in good shape and fit comfortably over your layered clothing.
Keep Contact:

Let others know about your boating plans and where you will be traveling, especially if boating alone. Always keep a VHF radio on you, as well as your cell phone, safely stored in a waterproof container. These lifesavers are useless if you leave them onboard, so keep them on your person at

all

times.
Keep Your Heat:

If the worst happens and you do fall into the frigid water and are unable to get back onboard, there are still actions you can take to save your life. Use your waterproof VHF radio or cell phone (if secured in a waterproof bag) to report your emergency. When waiting for rescue to arrive, ensure your life jacket is tightened, button up your clothing, remove heavy footwear and keep your head out of the water as much as possible. If alone in the water, experts recommend

curling into a fetal position

in order to retain heat for as long as possible. If you are in a group, however, it is better to huddle together and link arms over each others' shoulders and underarms to share as much body heat as possible.
Boating in colder months can be a lot of fun if done safely. Never underestimate just how dangerous cold water immersion can be and, as always, prepare for the worst so you can spend the rest of your time enjoying the fun of boating instead of worrying about safety.