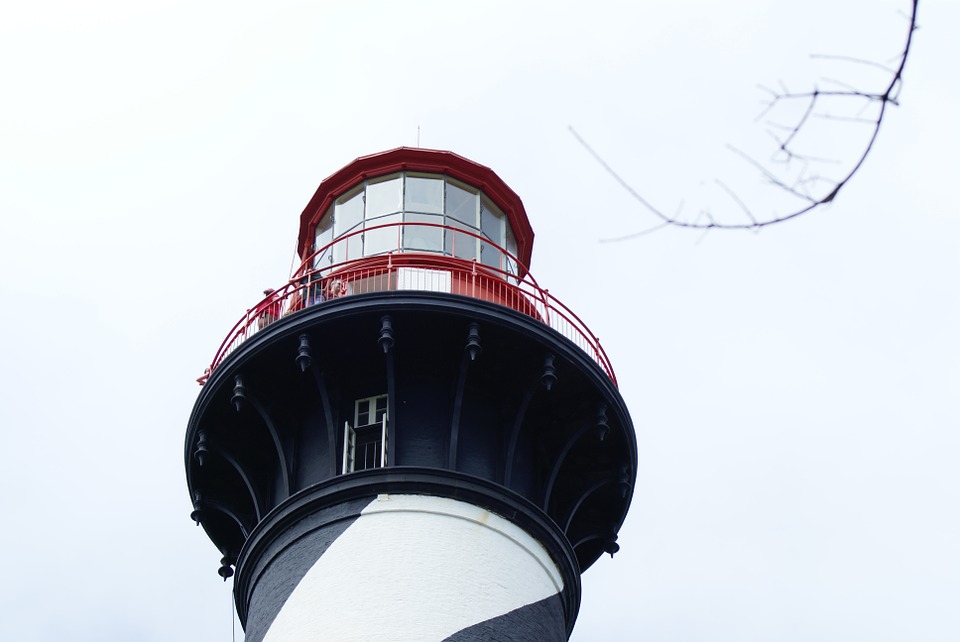 Situated between the often-crowded shores of Daytona Beach and city skyline of Jacksonville, St. Augustine is something of a time capsule town. Originally established 450 years ago, this former Spanish, English, Spanish again, and finally American port town is actually regarded as America's oldest city and first seaport. So what nautical history can you find while exploring St. Augustine for yourself? A lot, as it turns out.
Historic Sites in St. Augustine
The Lighthouse: One of St. Augustine's most iconic landmarks is the old lighthouse that has helped boaters navigate the formerly treacherous, shallow waters off the coast since the 19th century. Still standing and shining as brightly as ever, St. Augustine's oldest brick structure shouldn't be missed by any boating or history buffs.
Castillo de San Marcos: Sitting off the western shore of Matanzas Bay, Castillo de San Marcos represents some truly stunning living history. As the oldest masonry fort in the United States, the Castillo was originally constructed in the late 1600's under Spanish rule and is open to the public as a monument to this very day. You'll be hard pressed to find a more historically impressive sight, especially from your boat.
El Galeón Tall Ship: If you've heard the phrase, "we're going to need a bigger boat," this one may have done the trick. This ship is a historically accurate replica of the galleon ships that sailed the seas during the 16th and 17th centuries. Keep an eye out for this beautiful ship while boating in the Matanzas River, not far from the Castillo.
Only in Florida can you find such history so near popular beaches, attractions and fishing spots. A perfect mix for history and boating buffs alike, we couldn't think of a better excuse to hit the waters near historic St. Augustine than these beautiful blasts from Florida's past. As always, boat responsibly and we'll see you on the water!