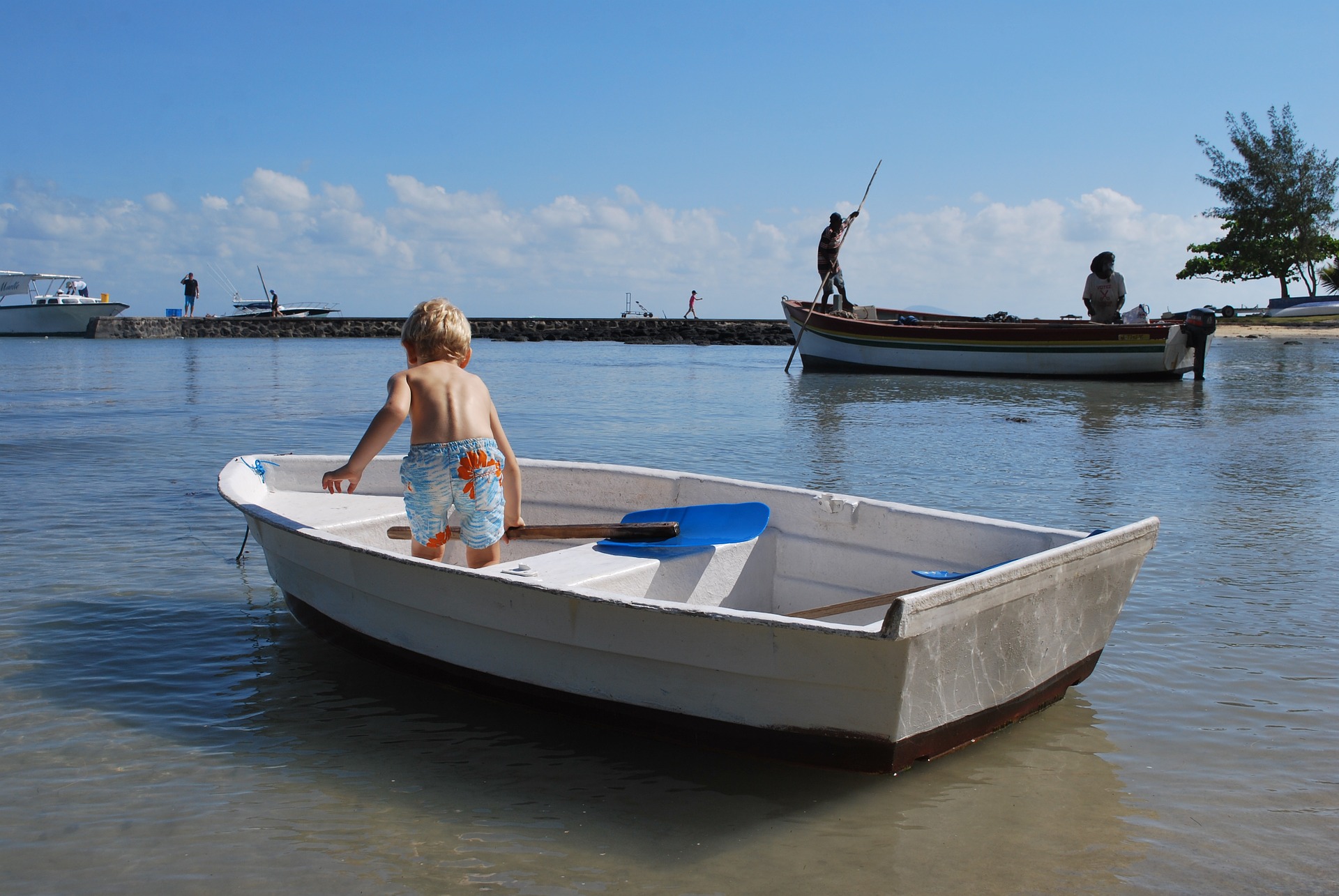 Boating is a treasured pastime that many boating and fishing enthusiasts around the globe enjoy passing on to the next generation. There is nothing quite like sharing the experience of being on the water with your family and, hopefully, inspiring them to share this passion with their family someday. Though boating is a perfect family outing activity, it is not one without risks that you need to consider in order to keep your kids safe. For that reason, we compiled a list of helpful boating safety tips for kids that can help make your day on the water as safe as possible for the little ones.
Boating Safety Tips for Kids
Life Jackets Save Lives:

We have recommended them before but this is a point worth repeating: you must have enough life jackets onboard for

everyone

. Before hitting the water, have your child try on the life jacket to ensure that it

fits correctly

, then enforce the use of it while on your trip.
Swimming = Safety:

Get your kids

comfortable with swimming

by enrolling them in swimming classes. It is also essential to teach them the dangers of swimming in open waters versus swimming pools. Many kids don't know the dangers of currents, waves and weather — all factors that can be big dangers to both children and adults.
Never Out of Sight:

Even when stationary, keeping an eye on your kids should be a top priority, as waves, wind or even just the rocking of the vessel can easily send an unsuspecting child overboard.
Do Your Due Diligence:

Don't skimp on the safety basics that you should be practicing as a responsible boater. Keep up-to-date

on maintenance

, install carbon monoxide sensors and always ensure that your boat is equipped with enough fire extinguishers. This, with performing regular fire drills, can protect your family while on the water.
As you probably realize, many of these aren't just boating safety tips for kids, but lessons we can all take with us while on the water. Just remember, preparation is a major key to boating safety. Take the time to purchase and install the right equipment, practice good safety habits and keep an eye on your little ones whenever enjoying a day of boating. We have a responsibility to the next generation of boaters to ensure that they learn how to enjoy our pastime the right way — with safety always in mind.