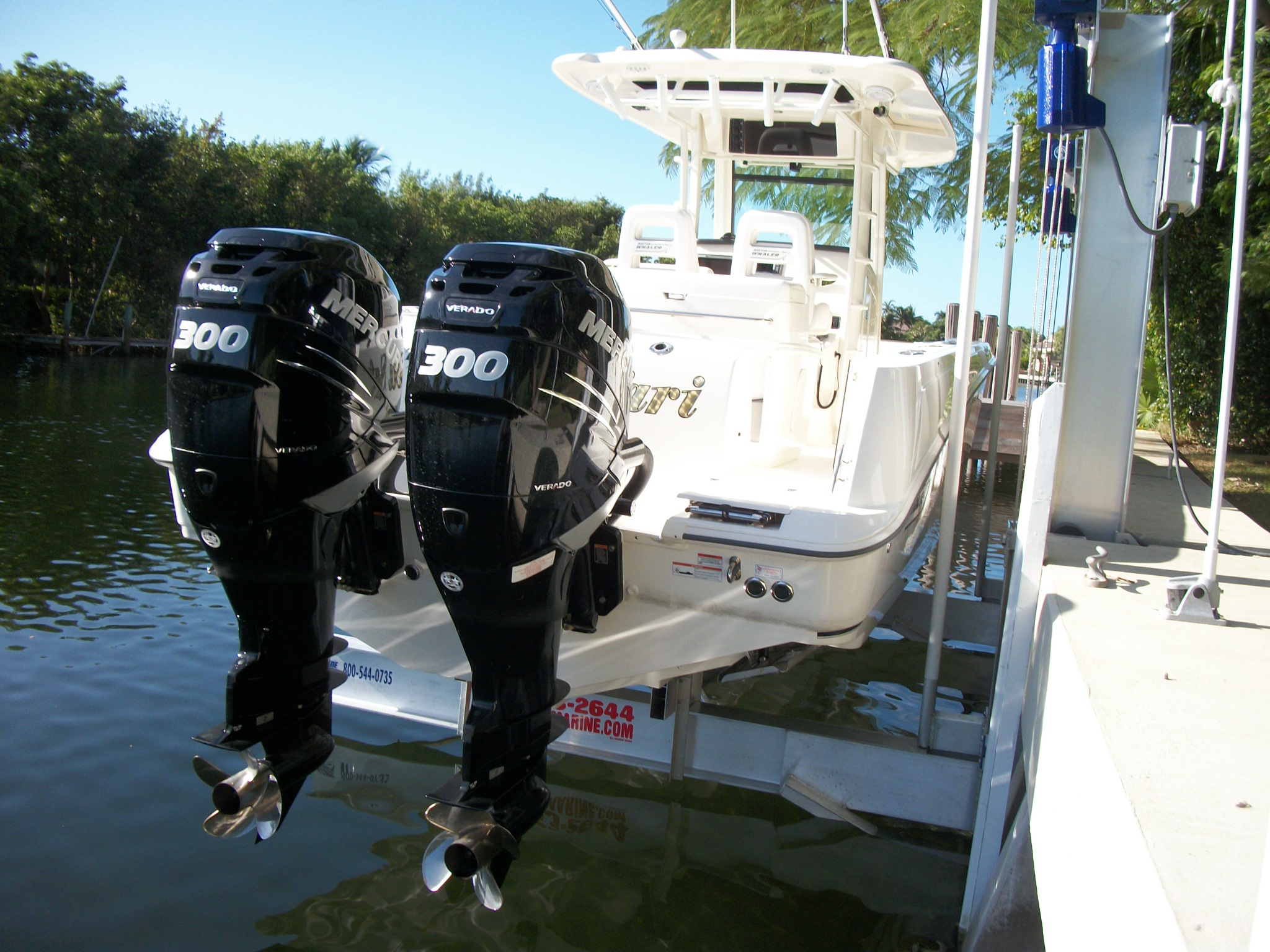 If you couldn't tell, boat lifts are kind of our thing; but beyond our business of crafting high-quality boat lifts, we're also enthusiasts of boating and fishing that understand just how complicated it can be to find the right boat, gear and hardware for exactly what you're looking for. Though we may not be able to make all of those big decisions for you, we at least want to do our part to make sure your boat lift search is smooth sailing.
5 Considerations When Researching Boat Lifts
Drives:

A boat lift's drive is really the powerhouse of the entire thing. Without a quality drive, a boat lift is dead in the water. As experts in boat lifts, we created Gear Drive technology with incredibly intensive quality control. Your first step before buying a boat lift should be to make sure you know the drive is up to snuff.
Controls:

What good are boat lifts if you can't control them? With boat lift controls pounded by everything from the blazing sun to corrosive salt waters, anything but a durable, high-quality design won't do. Make sure the controls aren't outsourced, low-end models that are simply slapped onto the boat lift to save some money.
Construction:

We've mentioned it before, but we cannot sing the praises of

aluminum

enough. Ensure that the boat lift model you're eyeing is welded instead of bolted together. Bolted boat lifts often suffer from

galvanic corrosion

caused by the dissimilar metals in salt water.



Components:

Boat lifts, much like many mechanical devices, are only as strong as the smallest components that make them up. If your boat lift manufacturer can't guarantee quality from the cables to the on/off switch, the quality of the entire boat lift is up to question.
Cost:

Boat lifts are an investment. You may be able to find a boat lift on the cheap, but the lifespan of a low-quality lift means that you'll probably be shopping for another in no time. It is far better to invest in a lift that may nearly last the lifetime of your boat instead of spending more on multiple, low-quality boat lifts.
We know the struggles of finding the equipment that's Goldilocks-perfect for your boat. However, when it comes to boat lifts, we've got your covered. Sure, we may be a little biased, but if you have your doubts, read how Hi-Tide Boat Lifts' drives, controls, construction, components and price point are the perfect pick for nearly any boat–from the bayou to the Bahamas.